Fur Food Contest
Fur Food Contest V: 1.1 DevLog
---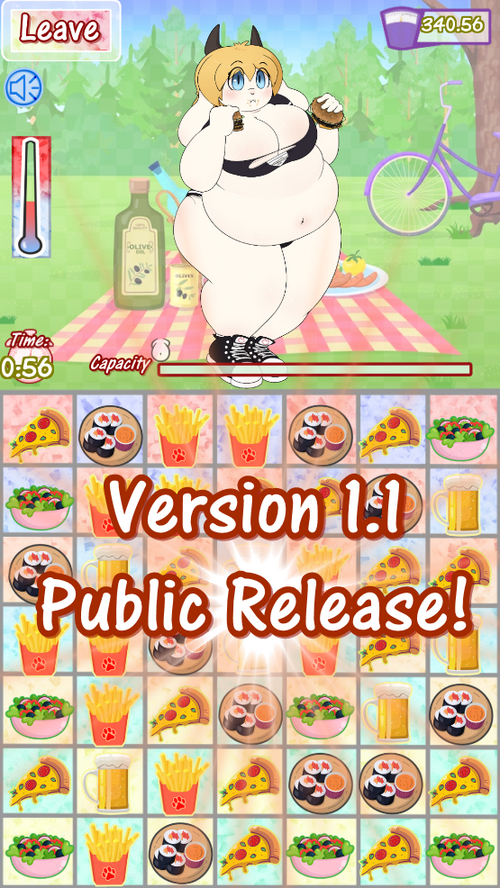 Changelog:
- Seiko by Thaasteo joins as a new unlockable character!
- Female characters has now new and different sound effects!
- A new "animation" when reaching a new fatness level will appear (Only for Solo Modes).
- A new sound effect was added for when reaching that animation of "fattening"
- A new sound effect was added that indicate when you reach the maximum fatness level of a character in solo mode.
- Leveling up system now "Works"... (STILL IN DEVELOPMENT) * but you can start to "stacks" levels for your characters to future updates!*
- Temperature system was buffed, now the more heat or cold resistance your character has, the faster the thermometer will return to the middle.
- A new button was added "Check stats" that will allow you to easily and faster check your character info and stats. (You can still hold the character icon to go to that screen)
- Now you have to hold for 3 seconds the button "Erase data" in order to avoid accidental erasing your progress!
Files
Fur Food Contest V 1.1.zip
64 MB
Dec 15, 2022
Fur Food Contest V 1.1.apk
77 MB
Dec 15, 2022