Match´fur
A downloadable game for Windows and Android
A matching furry game! Every token is a character who has their own special ability. You will face lots of hazards throught every new level you achieve!
You can also unlock and add more tokens to your "team" ~
Try to unlock them all and reach your highest level!
If you like this project you can support it on patreon!: https://www.patreon.com/matchfur

And join our discord server!: https://discord.gg/cer6qEuTGn
Download
Click download now to get access to the following files:
Match'fur 0.3.1.apk (ANDROID)
309 MB
Match'fur 0.3.2.zip
272 MB
Comments
Log in with itch.io to leave a comment.

Hi, I can't download this android game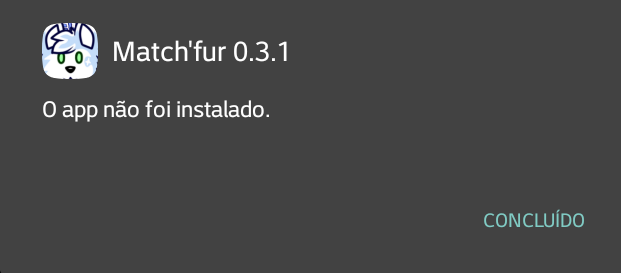 Hi, I've been trying to download the game into my android, but it does not seem to he working. The game won't install into my android.
The latest update has caused my bitdefender antivirus to keep quarantining the .exe file even if i restore it.
Cool game. I have a question, what is the difference between the standard and the B version?
In the devlog notes said the differents, basically version B has less bugs XD, but im currently uploading version C due one more fatal bug with one secret passive...
Cool cute game, a bit tricky but its a nice adorable puzzle game x3
Hey,
I think it is really nice game, however I would like to report some bug. Actually 2 bugs at once, but one of them is even nice feature, so I would not complain if you leave it ;P

So, one bug (that better one I won't complain about) is when I use yellow token power ("Oken's thunder") and there is "lights off" hazard it will cancel "lights off" and you can see whole board to the end of the level (maybe that is how it should work? I don't know, but I like to use it just to cancel "lights off" because it helps a lot and sometimes getting lights off 3 times in a row is very annoying)

Another bug I experienced (only once) is when I used "Oken's thunder" just at the very beggining of the level I ended up with not full board (some tokens missing).

Here is screen showing both issues at once: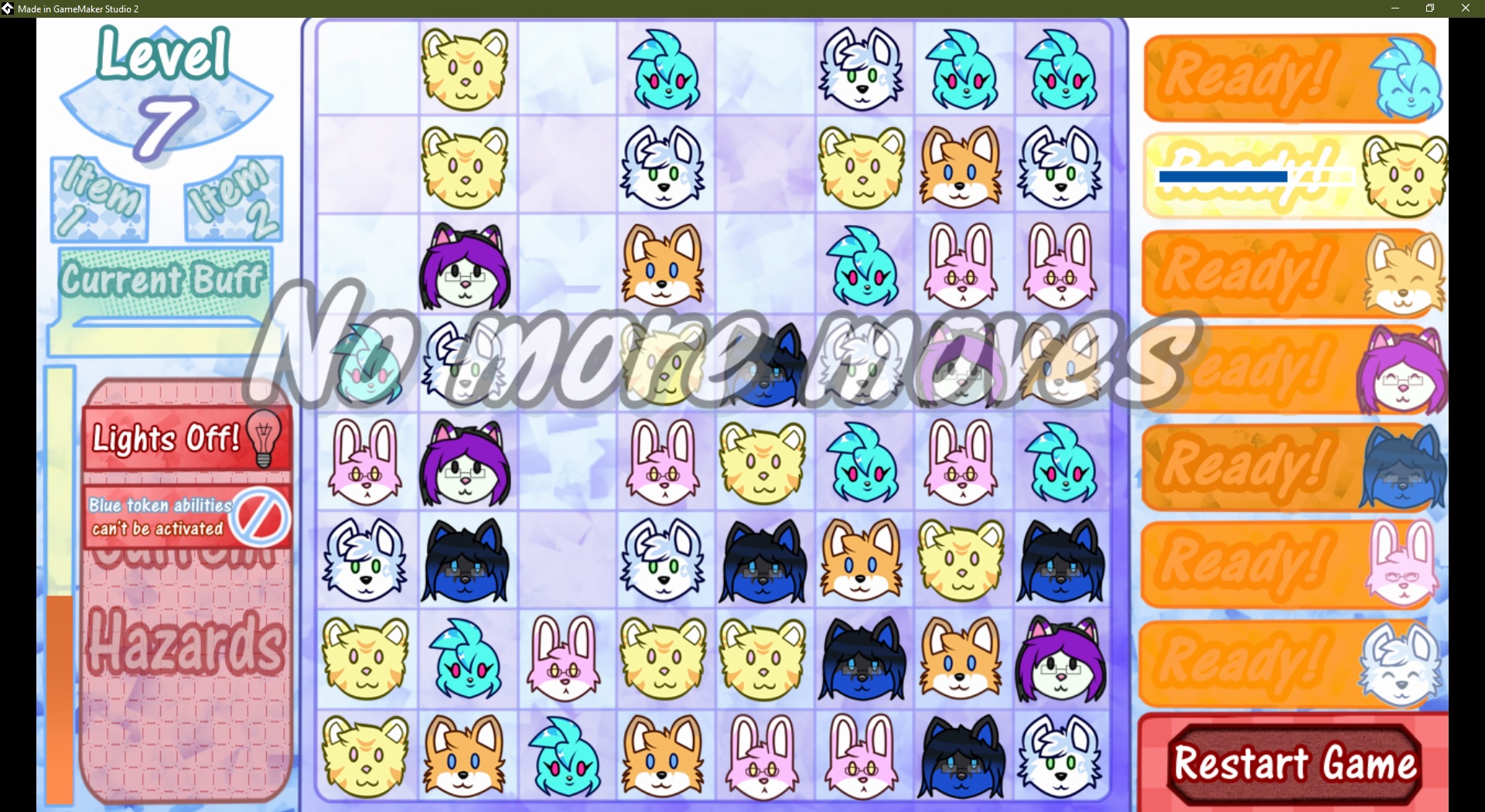 Maybe you already know about all that, but I hope it will be helpful anyway.
Thanks so much for your reports! And yes, Oken's thunder now cancel that hazzard, (i must update his special ability description) And the other bug... i havent experienced it, can you tell me how do you think it happened
Hi,
Unfortunately I am not sure how it happened exactly. It happened only once randomly when I used Oken's thuder just after next level started (that only thing I remember about that). I tried if I can reproduce it somehow again, but it seems not easy to reproduce. For me it happened only once for all times I played.

If I will be able to reproduce it again I will update.

While trying to reproduce that last issue I run into another one: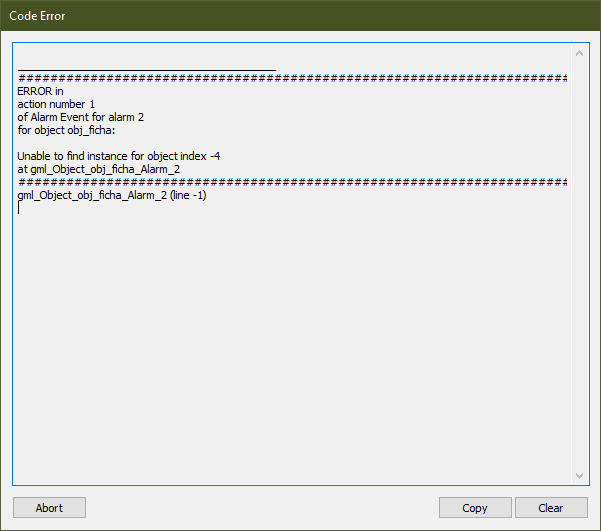 That happened when I tried to move randomly tokens just after I used one of the available powers (I think it was "Ziul's cool breeze").

Ohhh, i see, that error apeared because you try to move a token that was desapearing i guess... I will try to fix that. It should be easy. Thanks so much again!
I noticed that the versions are still 0.0's, and the last update was... 69.. days ago, is this still updating?
Thanks nwn!!! Just updated it, maybe now you will like a lot more ~!